Amenities
Every Bit As Thoughtful As The Residences
Even the most discerning owner at 42 Ocean will be impressed with the extensive amenity package currently provided to every residence. The goal from the beginning was to enhance the 42 Ocean lifestyle in every way possible, placing every service and need within easy reach.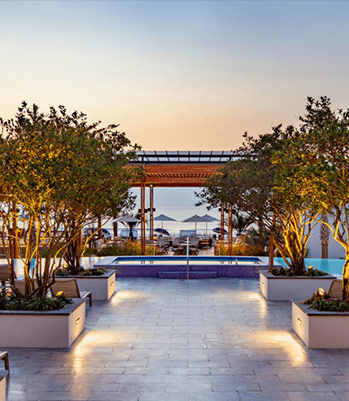 The Cavalier Beach Club
Owners at 42 Ocean will enjoy the privacy, impeccable service and breezy, carefree lifestyle at the exclusive Cavalier Beach Club. The members-only club offers everything you need for a perfect day at the beach: oceanfront swimming pool; beach cabanas; open air bar and restaurant. It's there for you throughout the season when you need to put a little sand between your toes.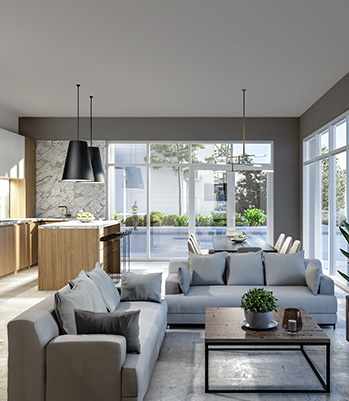 Owners' Exclusive Beachside Lounge
In addition to the members-only Cavalier Beach Club, residents at 42 Ocean have the convenience of lockers in the East Lobby. So, you'll be able to step right onto the beach from your locker or relax in the seaside private owners lounge. At 42 Ocean, there are so many ways to relax and enjoy your seaside home.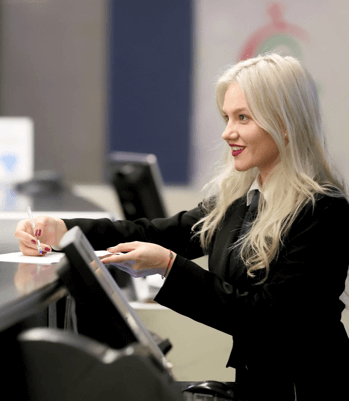 Concierge Manager
Need a limo to the airport? Reservations at your favorite restaurant? Information about deep sea fishing? A golf cart ride to the Cavalier? A full time Concierge will be there to help. On premises every day.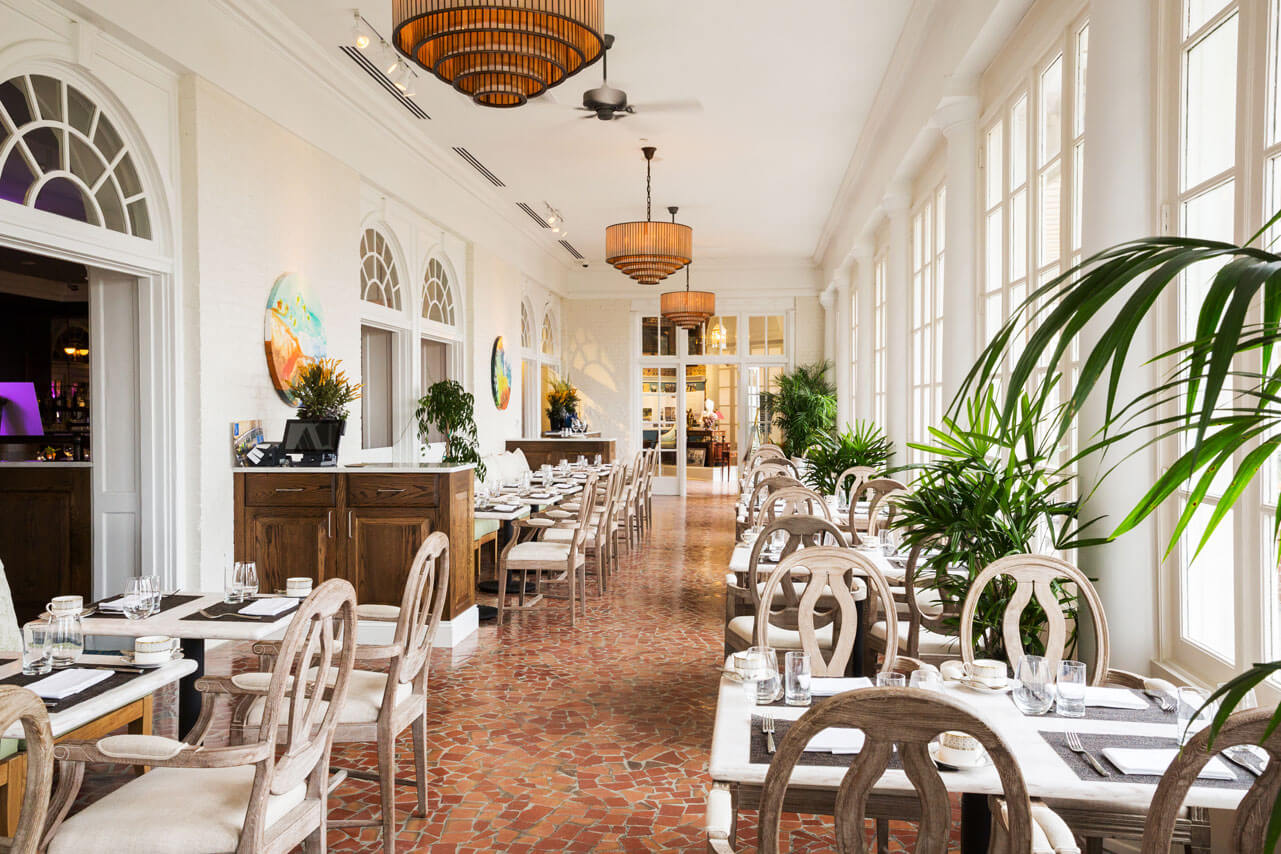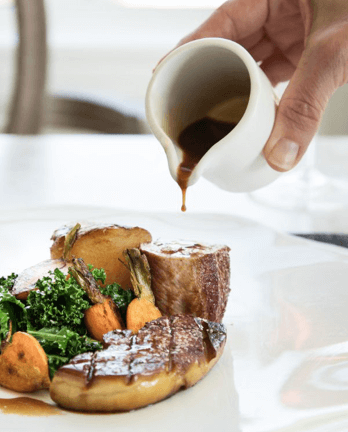 Preferred Seating At Every Restaurant
As an owner, your reservations take precedent. That's important because our restaurants are among the most popular in Virginia Beach. Classical cuisine from award-winning Becca. Traditional fare and fun at the famous Hunt Room. Fresh and healthy oceanfront dining at Tulu. Asian-inspired dinners and craft cocktails at Orion's Roof atop the Marriott.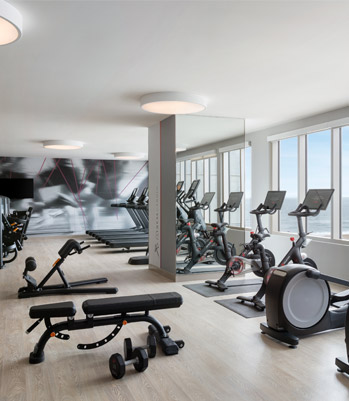 Seaside Gym
Stay fit at a fully equipped seaside gym featuring free weights, state of the art strength training equipment and multiple cardio machines. Just walk next door to the all new Marriott.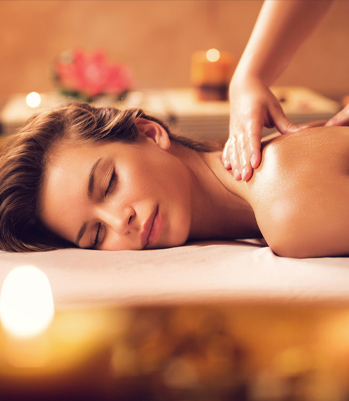 Seahill Spa
The region's most comprehensive and luxurious spa awaits you just across the street at The Historic Cavalier Hotel. Massage therapy, manicures and pedicures, facials and other spa services are available daily by appointment.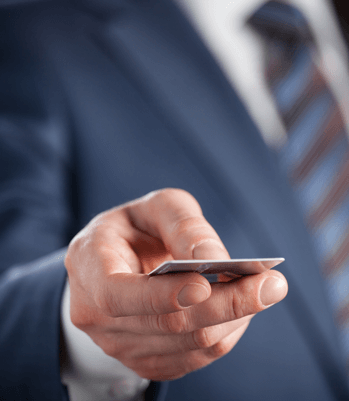 Resort-wide Charging Privileges
As an owner, you will have a special account that gives you charging privileges throughout the Cavalier Resort. Seahill Spa services, restaurant and bar tabs and other resort fees can be charged to your master account.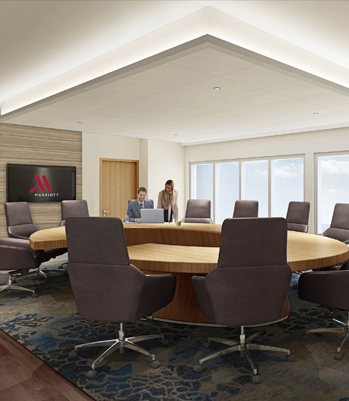 Residents' Business Center on Site
No need to go to the office to make copies, send scans of documents or print out your airline tickets. The Business Center at 42 Ocean is open 24/7 to provide residents with business services. A convenient meeting room is also available by reservation. Perfect for business and board meetings.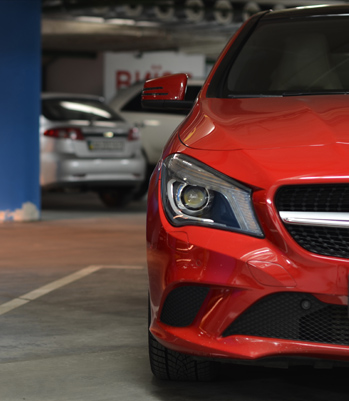 Covered Convenient Parking
The architects for 42 Ocean understand a demanding owner's need for convenient parking. So, each residence is within steps of private parking. Additional guest parking is available in the Marriott parking garage.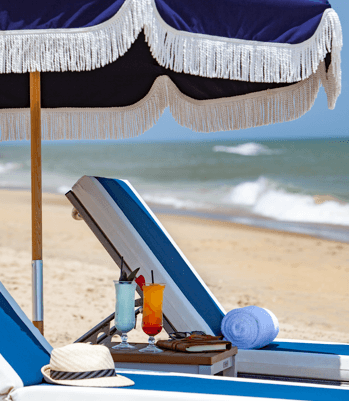 Beachside Fun
Seasonal live entertainment and a beachside grill will enhance your enjoyment of 42 Ocean. There will be many options for things to do and ways to entertain your guests.